Posted by Team Xeteor on Apr 4th 2020
STEP 1: SIGN IN TO YOUR ACCOUNT
Click SIGN IN in the upper right corner at https://xeteor.com. Sign in to your account by entering your EMAIL ADDRESS & PASSWORD.
STEP 2: CLICK VIP REWARDS
Return to our home page xeteor.com and click on VIP REWARDS in the bottom left corner of the page. *PLEASE NOTE: The link has moved to the lower left corner of the homepage.
STEP 3: REDEEM XETEORITES FOR YOUR COUPON
Click REDEEM to get your coupon code.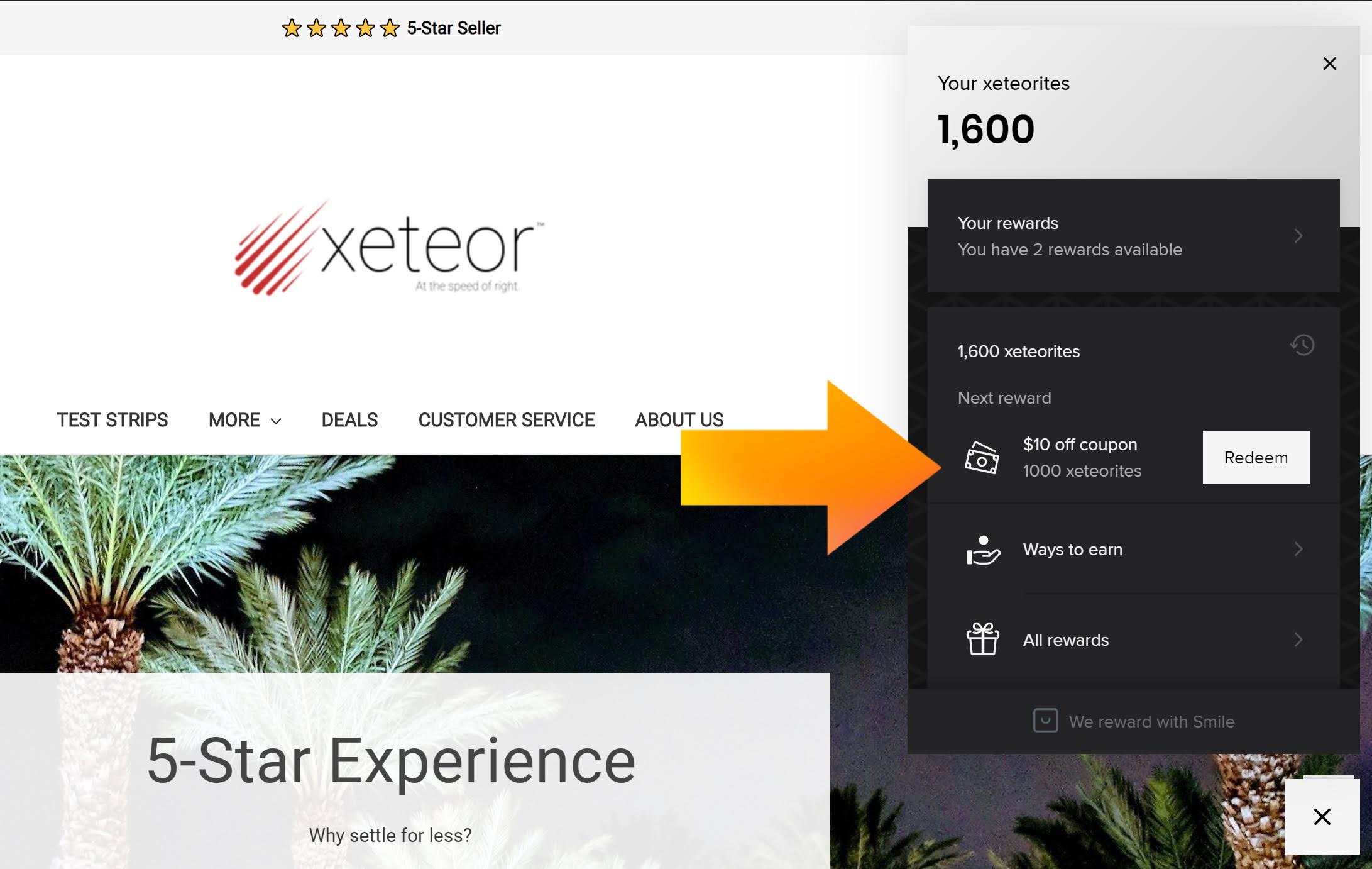 STEP 4: APPLY COUPON CODE
Click APPLY CODE to automatically add the discount code to your shopping cart.
Start using your xeteorites today to save! If you have any questions or issues redeeming your xeteorites, don't hesitate to email us at cs@xeteor.com.